II Granada Meeting on Marine Systems (GRAMMS'20)
From Fundamental Processes to Coastal Risks
February 7, 2020
Aims
There is an urgent need of knowledge to understand the response of marine systems to current and near-future challenges, such as natural and man-induced global changes. Sea level rise, increase in the probability of the occurrence of extreme events, increase in water temperature, reduction of run-off, and increase in human pressure on the ecosystems are just some examples of the changes that coastal systems are facing. The sustainable management of coastal systems is, therefore, one of the greatest scientific and technical challenges of today.
This meeting focuses on the knowledge of coastal systems dynamics, covering from fundamental concepts and processes to advanced applications in engineering and management. This meeting is particularly intended for MSc and PhD students. The school aims at providing an integrated view of coastal systems through lectures and short courses jointly led by international renowned experts and young postdoctoral researchers.
Programme
| February 6, Thursday | |
| --- | --- |
| | |
| 20:00-21:00 | Icebreaker |
| | |
| | I. Vulnerability of coastal ecosystems |
| --- | --- |
| 09:30-10:15 | Rafael Muñoz Carpena - Professor of Hydrology and Environmental Modeling at the University of Florida, USA |
| 10:15-10:45 | María Ángeles Serrano García - Spatial and temporal variability of tides in the mid-field Guadalquivir ROFI |
| 10:45-11:15 | Coffee Break |
| | |
| | II. Soils and marine sediments |
| --- | --- |
| 11:15-12:00 | Juan Carlos Santamarina - Professor of Energy Resources and Petroleum Engineering at King Abdullah University of Science and Technology, Saudi Arabia |
| 12:00-12:30 | Pilar Díaz Carrasco - Marine dynamics-structures-soil interaction: advances and future challenges |
| 12:30-12:45 | Coffe Break |
| | |
| | III. Spatio-temporal dynamics of flood risk |
| --- | --- |
| 12:45-13:30 | Andreas P. Zischg - Associate Professor at the Institute of Geography of the University of Bern, Switzerland |
| 13:30-14:00 | Andrea Lira Loarca - Changes in the temporal variability of wave climate due to climate change in the coast of Granada, Spain |
| 14:00-16:00 | Lunch Break |
| | |
| | IV. Hands-on short course: 'Risk Analysis: A Global Sensitivity and Uncertainty Analysis framework' |
| --- | --- |
| 16:00-18:00 | Rafael Muñoz Carpena - Professor of Hydrology and Environmental Modeling at the University of Florida, USA --- Presentation, Material: Simlab, Morris SU - Matlab, and Complementary material |
| | |
| February 8, Saturday | |
| --- | --- |
| | |
| 09:30-11:30 | Closure meeting and discussion of ways to follow up |
| | |
Attendance. Date and Place
Meeting. February 7, 2020, 09:30-18:00.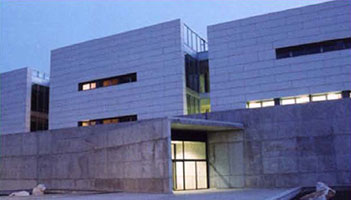 All those who are willing to attend the meeting are kindly invited. Attendance is free (up to +/-100). This event will take place at the Andalusian Institute for Earth System Research (IISTA).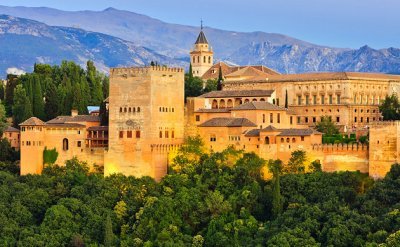 About Granada
Granada is an outstanding university city in the south of the Iberian Peninsula. The 30% of its population are students, lecturers, researchers, and administrative staff directly linked to the University of Granada. Thanks to its rich historical and cultural legacy, and to the presence of a pro-active university community, Granada has firmly established itself as a vibrant multicultural study hub with a lively and warm university atmosphere. The city has been home to Iberian, Roman, Jewish, Muslim and Christian communities, all of which have left their own distinctive footprint on the city. The world-renowned Alhambra Palace, UNESCO world heritage site, is widely regarded as the most outstanding examples of Arabic architecture to date. The Sierra Nevada range dominates the sights and climate of the city. The Alpujarras, in the foothills of the southern side of Sierra Nevada, offer surprising hiking routes and towns of singular architecture integrated in its natural environment. The subtropical coast, just 65 km southwards, offer scenic beaches and exceptional weather throughout the year.
Travel
Granada Airport is located 16 kilometers from the city. There are car rentals, bus service (recommended) to Granada, and taxis. Domestic flights connect Granada with Madrid and Barcelona, among others. There are also a few international conections with the UK. Málaga Airport (AGP) is the closest international airport, connected with many destinations from all over the world. Málaga is only 90 minutes from Granada by road. There are frequent bus connections between Málaga Centre and Granada. There also bus connections from Málaga airport to Granada.
Accommodation
We recommend Andalucía Center: it is a good balance between price and quality, and it is close to the IISTA. Barceló Granada Congress and Occidental Granada. You can also book your room at the official tourist information webpage of Granada or at any of the hotels search engines (e.g., Booking, Tripadvisor, Momondo). Some recommended hotels with lower rates are Granada Center, Universal, Don Juan, and Luna de Granada.
Restaurants
Near the IISTA, highly recommendable restaurantes are Los Santanderinos and Asador La Leñera. Other nearby restaurants that offer menu with a wide range of prices are: La Cabaña del Río, Mesón Dikken, and El Melero.
Promoters
The meeting is organized by the Environmental Fluid Dynamics Research Group and funded by the International School for Posgraduate Studies (EDCTI) of the University of Granada. The event is also supported by Aula del Mar - CEI.MAR Granada and PIRATES.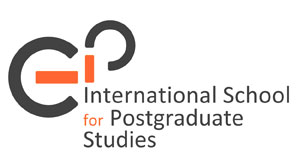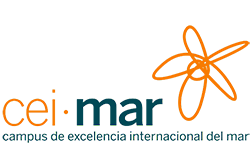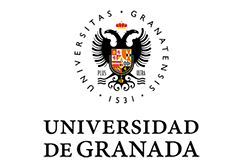 Contact
If you have any questions or need further information, please contact to the organizers at infogdfa@ugr.es.